The center is located on 4.3 acres, which provides generous space for outdoor activities. There are two separate play yards.

The grounds include a spacious pavilion with picnic tables, where children often enjoy lunch and other outdoor activities. The large playing field is used for physical education and fitness, as well as for summer camp activities.
Big and bright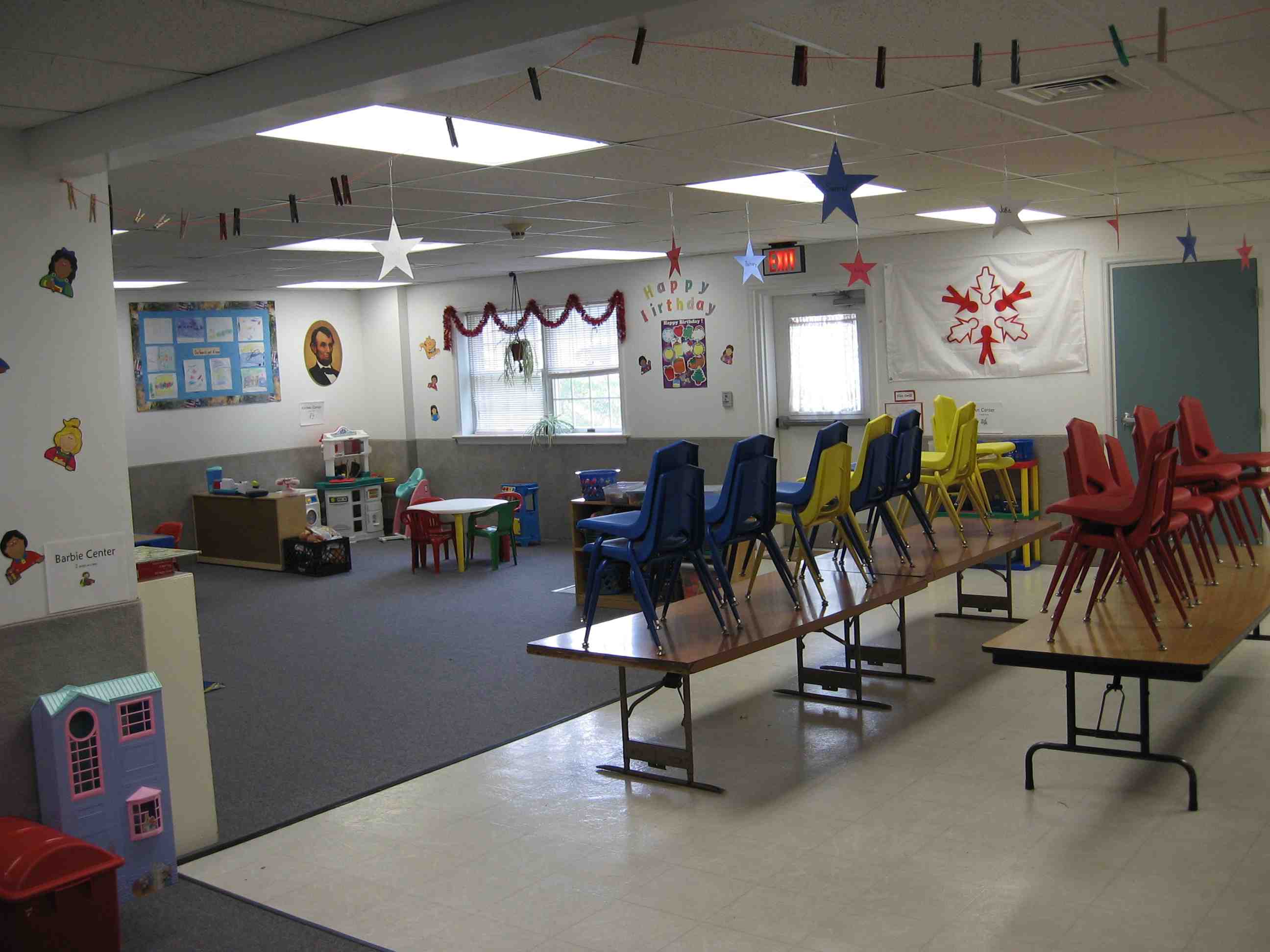 All seven classrooms are designed for learning, growth, and socialization.